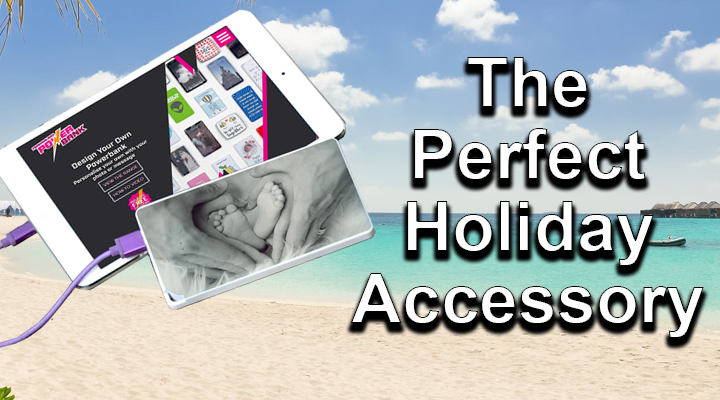 Is there anything better than been sat around a pool on holiday, listening to your music, enjoying a drink whilst the sun shines in the sky? Probably not. But the only problem with being on your phone for most of the day is that you will drain your battery, leaving you listening to the repeated pool music or missing out on the perfect photo opportunity.
To ensure that this doesn't happen you could go back to your room for an hour to get a quick charge, or you could turn the brightness down on your phone so you can't see anything, or you could just plug your phone into a powerbank whilst on your sunbed.
Our Personalised Powerbanks are the perfect holiday accessory as they allow your phone or any other electronic devices to be charged no matter where you are. They can also be personalised with your own image and message making them completely unique.
With 5 different styles to choose from, including our small but powerful Cuboid and Credit Card Powerbanks you will easily be able to carry your new portable powerbank no matter if you are relaxing by the pool, off on a big night out or are going on an excursion for a day.
Our Powerbanks aren't just for you to purchase for yourself. Whether you are a parent who wants to ensure that your child can always contact you, or you are trying to think of a unique and useful birthday present for a friend, a powerbank also makes the perfect gift for anyone going on holiday.
So, what are you waiting for order your new Powerbank today and never lose charge when you are holiday again!