Personalised Powerbanks for Him: Are you looking for the perfect gift for your dad, friend or brother? We all know men can be exceptionally hard to buy for. And if they have everything then it can be hard to find a thoughtful and meaningful gift! But, here at Personalised Powerbank, we have the perfect solution for you. As our manly Powerbanks and Wireless chargers make the perfect gift that will be well received and treasured.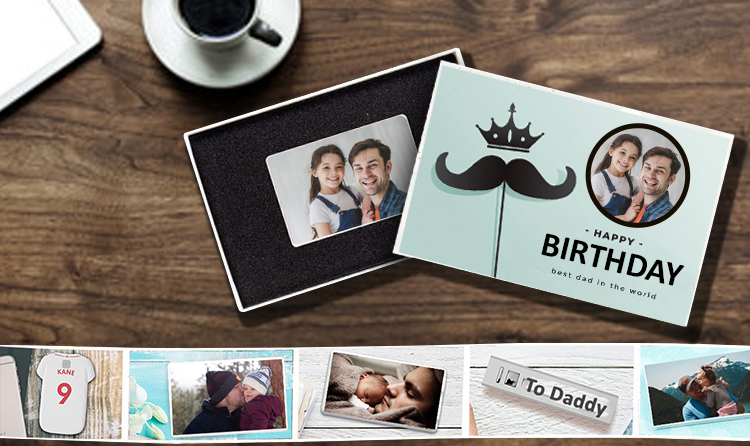 Create Your Own Personalised Powerbanks For Him
Here at Personalised Powerbank, we are different from other websites, as our Powerbnks and Wireless Chargers can be completely personalised! Once you have chosen your power bank, you can then upload your own images. Our personaliser works in real-time, so you can see any edits you make as you make them. You can then also add your own text or message to a powerbanks – creating a truly unique design!
Choose A Shirt Powerbank
If the man in your life is a huge sports fan, then our Shirt Powerbank will be the perfect gift for them. We even have three different styles of this powerbank to choose from. Our pre-set World Cup designs imitate a countries world cup shirt. Whereas our Customised Shirt Powerbanks allows you to create a design that imitates their favourite league team. The simple Shirt Powerbank makes the perfect personalised powerbanks for him, as this style allows you to upload your own image to the design.
Add A Gift Box
What better way to display one of our Personalised Powerbanks that you have purchased as a gift then in one of our Gift Boxes? They are guaranteed to add that finishing touch to your present that says you care. To make our boxes extra special the lid of each can also be personalised with your own image and message. Whilst the inside has foam which has been specially cut to hold your powerbanks perfectly.