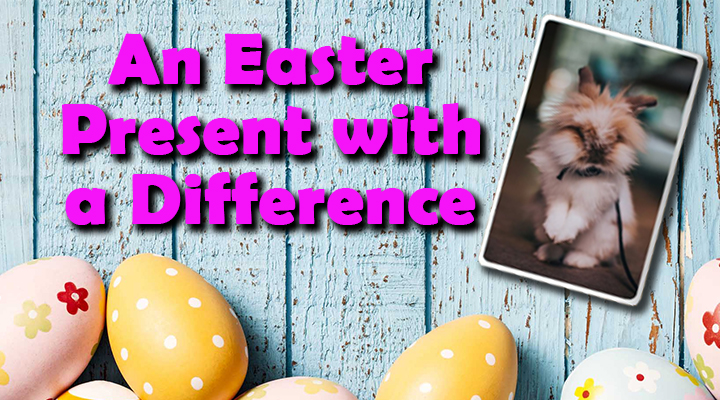 An Easter Present with a Difference: We have been on the countdown to Easter since chocolate eggs made an appearance in the supermarkets in February, and now the day where we can eat as much as chocolate as we want is nearly here.
But with the number of eggs that people get, is there a different present that you can give? Here at Personalised Powerbank, our range of powerful powerbanks make the perfect gift no matter the occasion and are an Easter present with a difference. Whether its Easter, a birthday or a wedding gift, our powerbanks are guaranteed to put a smile on anyone's face.
But, why do our Powerbanks make such perfect gifts? The answer is simple – because they are useful, reusable and personalised!
Useful
Mobile phones have become such a large part of people's lives, they are no longer used just to keep in touch with people, they have also replaced cameras and music players. In today's world, our phones go everywhere with us, so if they run out of charge, we feel like we have lost an arm. Which is where powerbanks come in, they allow you to charge phones on the go, so you never have to lose charge again.
Reusable
Most of our powerbanks are able to provide more than one full charge to your smartphone this Easter, making them the perfect accessory to be kept in a bag or in a car so that a phone can be charged quickly when needed. Then simply recharge the powerbank using the cable we provide so that it can be reused and become an accessory you won't leave the house without.
Personalised
What makes our Powerbanks different is that they can be personalised with both an image and a message, meaning you can create a memory as well as a gift. Creating your own powerbanks couldn't be easier, simply visit our designer, add an image and any text and you're done, it really is that easy. Then all you have to do is pay and enter the address which you would like your powerbank to be delivered to.
So, what are you waiting for, create an Easter present with a difference and a gift they will love this with a Personalised Powerbank?