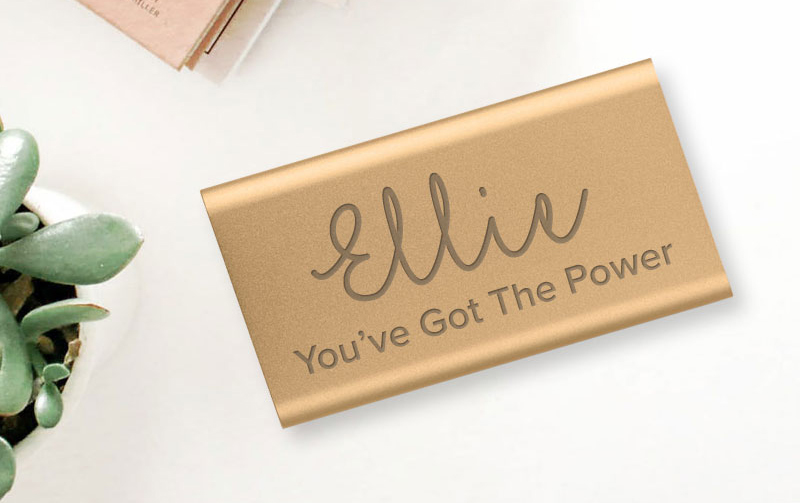 Since Smartphones arrived, powerbanks have been lifesavers for many. The phones may be great, but we all know that the batteries aren't. And powerbanks provided a solution to this problem with on the go charging! But now smartphones have become smarter, the no longer need a cable for them to charge! Which is why we are introducing our new Personalised Wireless Powerbank to our range.
This new powerbank still provides on the go charging without the use of a plug socket. But it also removes the needs for wires completely! Yes, that's right, This product combines both a wireless charger and powerbank into one. Meaning it's the only phone accessory you will ever need. Simply place your Qi-enabled phone onto the powerbank, no matter where you are, and you can provide your phone with up to two full wireless chargers!
If the technology doesn't make you want to purchase this product, then what about the personalisation? Like all of our items, our Personalised Wireless Powerbank, can be personalised in our live personaliser. This allows you to add the name or message of your choice to the item and view exactly what it will look like before you purchase. Your chosen text will then be engraved into the power bank creating a stylish look that makes the perfect gift.
So whether you are looking to treat yourself? Are looking for a gift for a loved one? Or even with to place a corporate order? Our Personalised Wireless Powerbank is the perfect bit of tech. And remember all of our powerbanks include free delivery so this item could be yours for only £22.99!