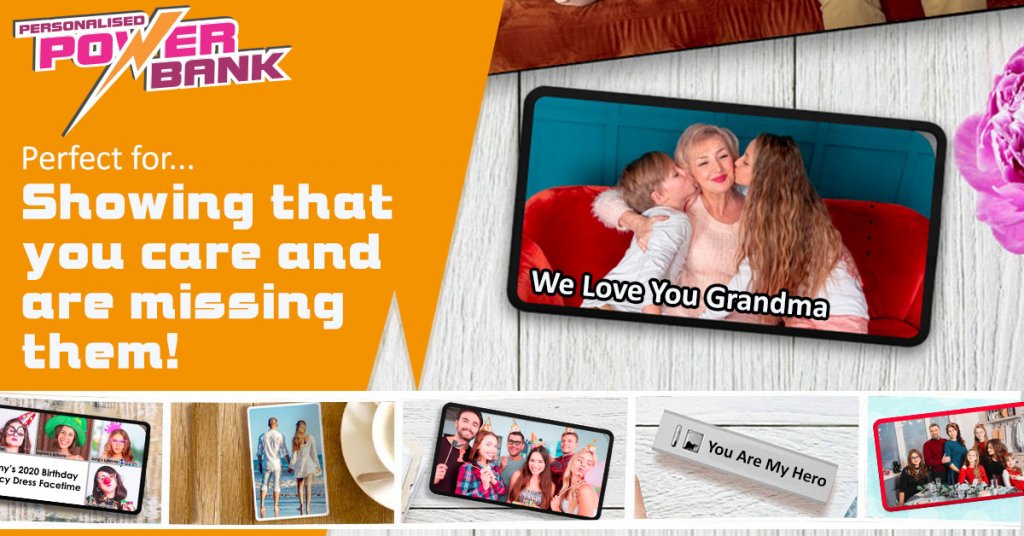 Here at Personalised Powerbank, we believe we know what it takes to create the perfect personalised gift. They need to be practical, high-quality and related to the person's interests. If you can find a gift that hits all of these characteristics on the head, then you will have found a gift that anybody will love. And with what is going on in the world at the moment we believe it's important to find a meaningful gift that will put a small on your loved ones face.
Practical
We all know at least one person that is always on their phone and then complains when it runs out of charge. Power banks are portable battery's that are enclosed within a case and allow a user to charge any electronic device no matter where they are. Making them a perfect present for anyone with a portable electronic device.
Personalise
Here at Personalised Powerbank, our power banks are different from others! As we are able to personalise them with any picture or message. Whether it's a holiday snap to remind someone that better time are coming. Or a family or friend shot so that the received can keep loved ones with them even when they have to be apart. Our personalisation option allows you to design the perfect present that will be treasured.
High Quality
Our power banks aren't just limited to charging smartphones! They can also help charge a range of other devices, which includes tablets, laptops and cameras. Most of our products will be able to fully charge almost any smartphone, however, if you are looking for something with an extra oomph, then we suggest our Powerbank Plus. With a charging capacity of 8000 mAH, it has the ability to charge two products at the same time – a perfect gift for any tech buff.
Do you want to make your power bank gift even more special? If so, then we also offer gift boxes, which can also be personalised with your own image or message. With a specially cut foam and a full-colour print area, our boxes perfectly display our range of products.
So what are you waiting for? Start creating the perfect personalised gift today and view our Personalised Pwoerbanks!