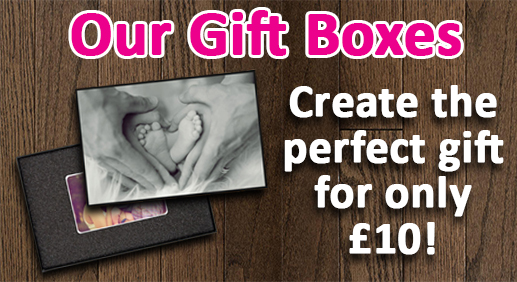 It's no secret that our Powerbanks make the perfect gifts for friends, loved ones or customers. With almost every adult carrying a mobile phone on a daily basis, they are practical and also portable. Here at Personalised Powerbank, they can also be personalised to look just the way you want them to. But what are you going to do about Gift Boxes?
Once you have ordered your Powerbank, they will be delivered, concealed in a plain white box. But, you want to show whoever you are gifting the powerbank to that you care. So you should also purchase one of our Powerbank Gift Boxes.
Our Range of Gift Boxes
For only an extra £10.00, each of our powerbanks is available with a gift box. These have laser engraved foam inside to perfectly hold the powerbank in place. The lid of the box can then also be personalised using our online design portal to create a special gift that looks great and can also be kept as a memento.
To purchase one of our boxes, you first need to choose your powerbank and then make a note of which one you have chosen. We have a number to choose from, your decision just depends on what you need from the powerbanks. Once you have personalised this item, you then can find the corresponding box in 'you may be interested in' section of the cart. Or from the 'gift boxes' drop-down menu you will need to choose the correct box for your powerbank.
Adding one of our personalised boxes to your order, won't affect our 3 working day delivery times. So, if you have left purchasing your powerbank and gift box to the last minute, there's no need to worry, they will be with you in time!
Click here to start designing the perfect gift today!