Looking to make the run-up to Christmas even more magical for your little ones this year? Then you need one of our festive Christmas Eve Boxes!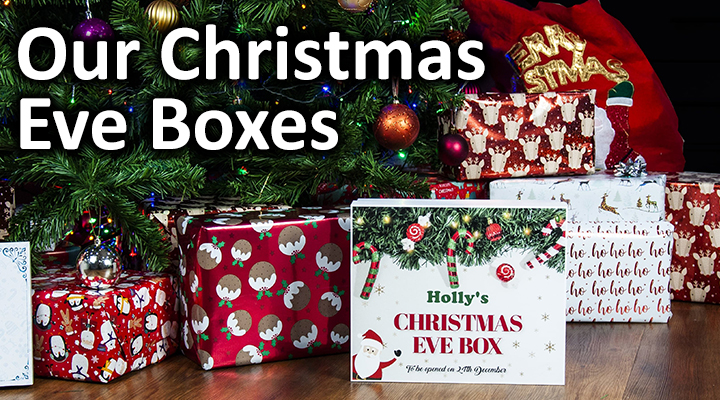 Whether our boxes are a present from you to your child or are to be left by a cheeky elf to make sure their Christmas Eve is the most memorable yet, our boxes will make the perfect new tradition that they will look forward to year after year.
Our large white Christmas Eve Boxes are 300 x 250 x 100mm. Allowing you to fit everything a little one would need to prepare for the big day in style inside. Whether its new pyjamas, a favourite DVD, chocolate treats, or items to leave for Santa himself, their very own Christmas eve box will kick-start the excitement.
We have 6 different festive Christmas Box designs to choose from, all of which can be personalised with your child's name to make the box even more special. All of which are suitable for both little boys and girls and are easy to personalise of on our online personaliser which allows you to view what your box will look like before you make a purchase!
Simply choose your favourite box, enter the chosen name into the designer and you are done, it really is that simple! The only way it could be easier would be if it was created by Santa himself.
With express delivery on all of our products and free delivery, it's still not too late to order one of our magical boxes. So, what are you waiting for, start a new tradition this year that your kids are bound to love and purchase one of our Christmas Eve Boxes today!
Visit our sister site Personalised Notebook to add the perfect addition into your Christmas Eve Box!