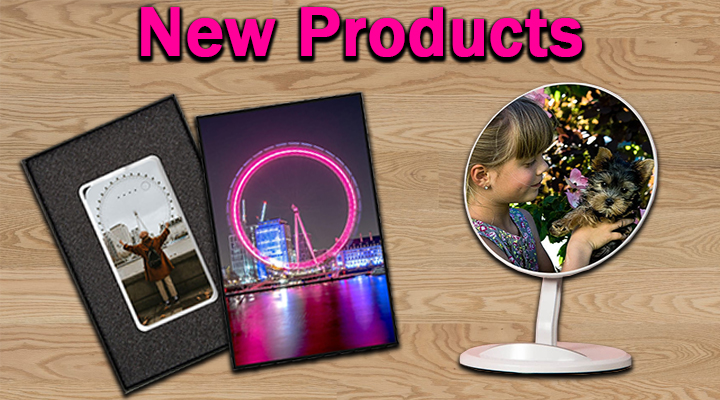 You have probably noticed that our Personalised Powerbanks website has had a make-over, to make navigating the site and creating your new powerbanks even easier. But, with this update, we have also added a number of new products to our collection.
As you know, our Personalised Powerbanks make the perfect gift for any occasion. Whether it's a wedding, birthday, graduation or just a thank you present, our powerbanks can be personalised with your own image and message to create a unique gift.
To help you create a truly special gift, we also now offer Gift Boxes for each style of our powerbanks. As with all of our products, our boxes can be personalised with your image and text, whilst the inside features foam which has been cut to perfectly hold the powerbank in place.
Mobile Phones are getting more and more advanced, and now if you have a phone that is Qi-enabled you don't even have to plug it in to charge it. As this technology is relatively new, there aren't a huge range of wireless chargers that are available on the market.
But don't worry, here at Personalised Powerbank we have introduced the Desk-O, an easy to use wireless charger that can be personalised with your very own design! Simple choose your favrile phone and upload it to our designer, then when you receive you Desk-O, simply place your mobile phone on the stand and wait for the charging notification to appear.
Our small but mighty Cuboid Powerbanks are a favourite among our customers. They have an impressive capacity of 2200mAH packed into a 94.5 x 22 x 22mm cuboid. It is also available in an impressive number of colours, allowing you to choose the perfect match.
As our Cuboid Powerbanks are metal, we can now also offer an engraved option as well as a printed one. Allowing you to add text that will be engraved onto this design, creating a premium and professional finish.