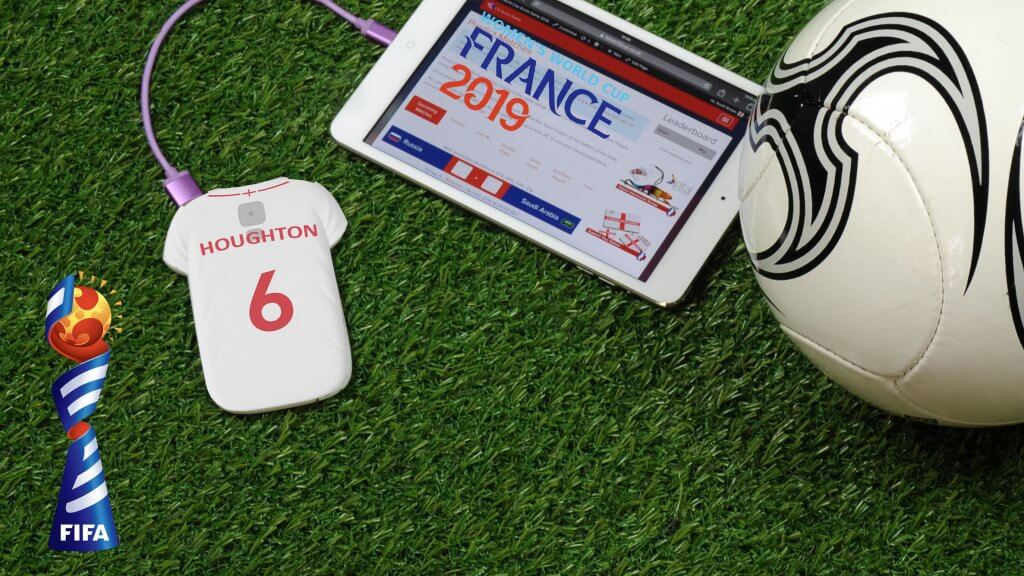 The 2019 Women's World Cup is in full swing, the England squad are at the top of their group and the Nation has their fingers crossed that the Lionesses can bring the trophy home! So, why not show your support for your team with one of our Shirt Powerbanks.
As the name suggests, our Shirt Powerbanks are in the shape of a sport shirt, making them the perfect accessory for sports fans! As with all our styles, they can also be personalised with your own image and message. But we also have some standard designs that are perfect for the world cup!
If you head to the 'Special Occasions' section of our website and then to 'World Cup Powerbanks', you will find a number of Shirt Powerbanks that have been predesigned with countries World Cup shirt designs. This includes England's. So, why not choose your favourite player and place their name and number on the shirt or add your own name to show you part of the squad!
The powerbanks have a capacity of 4000mah, which means it has enough power to fully charge a smartphone twice. So, if you are going to the big game and don't want to lose charge whilst you're out, or want to ensure you have enough charge to watch the game on your phone, our Shirt Powerbank is the perfect accessory!
Click here to start creating your very own Shirt Powerbank today!