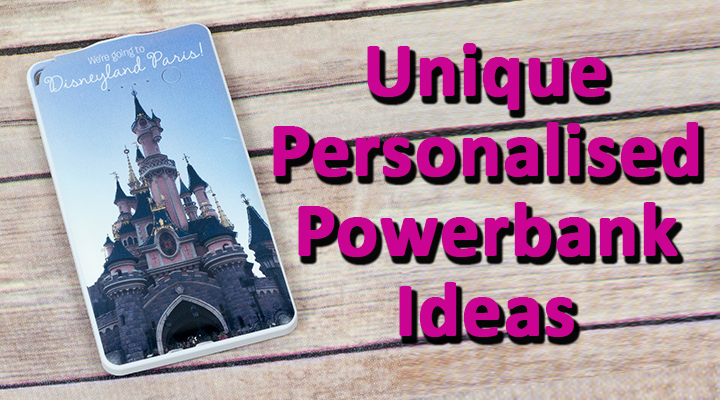 Here at Personalised Powerbank, we specialise in creating unique powerbanks that can be personalised and delivered in days. But they don't just make a great treat for yourself, there is a range of other ways that our powerbanks can also be used.
A Gift
In the 21st century, almost everyone has a smartphone or tablet, and when these run out of charge, it can be like losing an arm. Which is why a Personalised Powerbank can make the perfect gift for almost everyone.
Our powerbanks are different from others as they can be personalised with any image or message, making them the perfect gift. So, why not choose your favourite image of the person you're going to gift it to and create your own personal message. With a range of powerbanks to choose from, you can also pick one that suits their needs and personality.
To Reveal a Surprise
If you have spent a lot of time and effort planning the perfect day out or trip away for a friend or loved one, then you don't want a disappointing reveal. But thinking of an inventive and unique way to reveal the surprise can be a difficult task – which is where Personalised Powerbank comes in.
Why not place an image of the destination you are taking that person to on one of our powerbanks, as well as a message such as 'We are going to ….'. This way, you do not only get to reveal the surprise in a memorable way, but they also have a keepsake that they can take with them.
For Businesses
If you have a small business, then you may have been trying to think of different ways to advertise and increase brand awareness. There are many ways to do this, but why not think outside the box and promote your business with a branded powerbank.
People react to gifts that are useful, durable and unique and one of our powebanks will do just that. Personalise it with your company logo and gift it to an employee or customer, for guaranteed gratitude. Why not try it out for yourself and see how much your powerbanks will be loved.
We also now have a corporate orders section that provides discounts on bulk Personalised Powerbank orders!