It is safe to say that the past year has been different from what we imagined it to be. However, during these worrying times, we have learnt that we should not take our loved ones for granted. We have learnt how hard it is to be apart. This is why it is more important than ever to find the perfect Personalised Father's Day Powerbank that shows you care.
This year Father's Day falls on Sunday, 20 June, which is just over a week away. But don't panic, here at Personalised Powerbank we have the perfect gift that will put a smile on his face!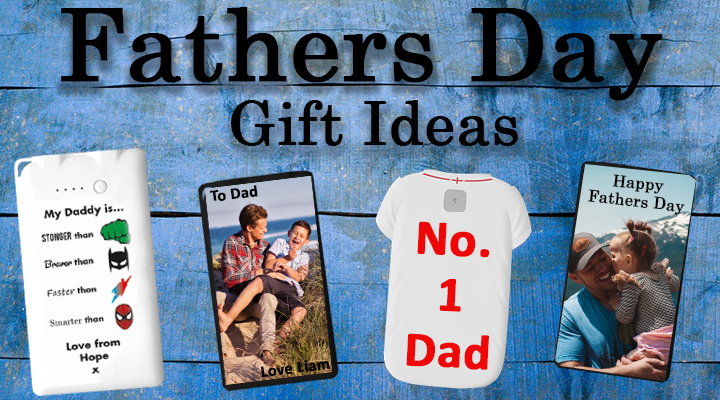 No matter if your Dad's favourite thing to do is watch football, to play golf or to spend time with his family, we can help you create a personalised and meaningful gift that he will treasure.
Personalised
All of our products can be personalised with your own images. So why not add a family photo, so you Dad can keep you with him, even when you must be apart. Or upload an image of the family pet that will always put a smile on his face. You can even add a message, so he knows how much you appreciate him.
Practical
Not only do our powerbanks make the perfect gift, but we also have a range of Wireless Charges. What is great about these products is that they not only look great, but they are also practical and useful. So ensure your Dad always have enough charge to answer your call with one of our chargers!
Fast Free Delivery
Here at Personalised Powerbank, you receive fast free delivery with every order. So, what are you waiting for? The clock is counting down to get the Personalised Father's Day Powerbank! Order a gift that he will treasure today!
Add A Personal Touch
If your Dad is not into tech, then when not visit our sister website Add A Personal Touch. Here you receive that same great service but can personalise our large range of gift! Another great Personalised Father's Day Gift!